5 tags
Dance Emerge -- by Natalie
Hello everyone! After a crazy last few weeks, I am finally back here to check in with my final blog post of the year. As you have probably guessed, Dance Emerge is finished, and was an astounding success, if I do say so myself. I am so proud to say that in my first year here at Muhlenberg, I was a part of the largest Dance Emerge cast yet, with fourteen diverse dance pieces by fourteen incredible...
7 tags
Opening for the Library -- by Danielle
The academic year is coming to a close and so are rehearsals for The Library. It has been a very crazy time with finals approaching, but getting to work on such an important project with such an amazing cast has been such a pleasure. As we have progressed over the weeks, we have really begun to find our characters and feed off the energy of the cast as a whole. We are not only actors, but also...
6 tags
The Library -- By Danielle
Hello everyone! Now that the Red Door Play Festival has wrapped up, I'm on to my next project — working on Muhlenberg's Institute for Jewish–Christian Understanding's (IJCU) production of The Library. It's been an exciting process so far. Muhlenberg professor Nora M. Whittaker wrote this play with her class in 2000 to show that theatre can promote change. The play is now utilized by Muhlenberg...
5 tags
2013-2014 Mainstage Season Announcement
We are pleased to announce an exciting performance season for next school year! (This is a preliminary announcement, pending acquisition of rights. Specific dates and venues are to be determined. No deposit, no return.) FALL 2013 New Voices Plays written by Muhlenberg student playwrights Artistic Director, Matthew Moore Dramaturg, Brendon Votipka The Mystery of Edwin Drood By Rupert...
6 tags
Assistant Stage Managing Part II: Dance Edition --...
Hi everyone! Remember me? Well I'm back assistant stage-managing again, this time for Dance Emerge.  There have been a lot of differences between this process and the process for On the Town, in which I was involved last semester. For example, during On the Town, I was involved from after casting through tech and performances. At the end, I could recite the show forwards and backwards, knew the...
5 tags
Final Showing for Dance Emerge! -- by Natalie
Hello everyone! Since my last blog, so much has gone on in the world of Dance Emerge. With less than a month left, the Dance Program is busier than ever planning for the show, whether it's making the playbill, making the costumes, or organizing the order of the show. As a dancer, it's so exciting it is to see the pieces finally coming together and how far we have come in a few short weeks....
5 tags
6 tags
Red Door Triumph -- by Emma
Last Friday, my play, This Property Is Condemned,by Tennessee Williams, had the honor of opening the Spring 2013 Red Door Play Festival. At 4 p.m. we held a final fifteen-minute rehearsal in the Red Door. At 4:50 there was literally a one-person audience, and moderate panic ensued. Not to fear; by 4:58 a voluminous surge of enthusiastic students and parents arrived — so many that there were four...
6 tags
Black Boxes are coming up! -- By Aly
Hey everyone! I'm here to let you know a little about Black Boxes, the set of student directed plays that happen in the Studio Theatre every semester. As Master Carpenter for the Muhlenberg Theatre Association, I'm in charge of helping designers build their shows and helping Alex (Studio Productions Coordinator) and Matt (Master Electrician) figure out performances, tech, and other logistics. If...
6 tags
Opening weekend! -- by Danielle
The Red Door Play Festival has finally arrived. The hard work has finally paid off! Of Voices, Of Choices premiered Sunday night, March 24, and closes tonight, March 25 at 7:45 p.m. The cast is very excited to be sharing this original piece of work with Muhlenberg College students and family! The events leading up to this moment have been great! The journey of really discovering our characters...
7 tags
Countdown to opening - by Jimmy
Hey everyone!  I'm currently in the midst of tech for The Man Who Turned Into a Stick.  It is certainly is a handful, but not in a bad way. I think that's the nature of theatre.  To go back a bit, we had a week off from rehearsals over spring break, so coming back I wasn't quite sure exactly what to expect.  Before spring break the cast was working hard and they were doing a great job refining...
New Visions begins tech today.
justanotherherostory: YAY!
6 tags
The Process of Finding Your Voice -- By Danielle
The first few weeks of rehearsal are over and done, and boy has it been an amazing experience. Working on an original piece where the writer, Jenna '14, is also the director, is opening up a world of exploration. The play "Of Voices, Of Choices" is a nonlinear, abstract, and poetic piece based around the theme that we are all connected. The play teaches us that the choices we make through the...
6 tags
Audition Shenanigans & Strange Instructions -- By...
Before moving on to discussing rehearsals, I want to take a moment to fondly reflect on audition weekend for the Red Door Play Festival. Though the dramatic readings of "Rocket Man" and "Bohemian Rhapsody" brought us much appreciated comic relief, I don't think anything can top the mock audition of "The Confrontation" from Les Mis (yes, that's a bag of flour)… Moving on: The rehearsal process for...
4 tags
4 tags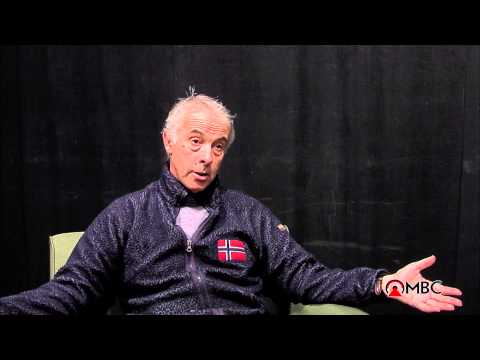 8 tags
Red Door Play Festival: Round 2 -- By Emma
Hey there, blogosphere! Emma Adams here. I'm stoked to be back blogging for Muhlenberg Theatre & Dance this semester. After co-directing Why Cupid Came to Earl's Court for the Red Door Play Festival (RDPF) in the fall, I'm flying solo, directing Tennessee Williams' This Property is Condemned for the RDPF this spring. I'm also stoked to be directing senior Jeremy Russial's play Restroom...
5 tags
Back in the Swing of Things -- By Natalie
Hello Everyone! After what seems like such a long break, I can happily say that I am back in action with endless dance rehearsals here at Muhlenberg! This semester, I will be blogging about the three dance pieces that I was cast in for the upcoming student-choreographed show, Dance Emerge. Immediately after returning to classes for the spring, the MDA held auditions for this show featuring...
Trying to explain to someone why you let theatre...
whatshouldtheatrecallme:
6 tags
The Man Who Turned Into a Stick -- By Jimmy
Hello there!  Thanks for reading my blog!  So, the last few weeks have definitely been exciting working on The Man Who Turned Into a Stick, which I'm directing for Muhlenberg's upcoming evening of one-act plays, called Mental Landscapes.  It's been a great deal of rehearsal on top of meetings with costume, lighting, and set designers, the rest of the production team and my faculty advisors.  Let's...
9 tags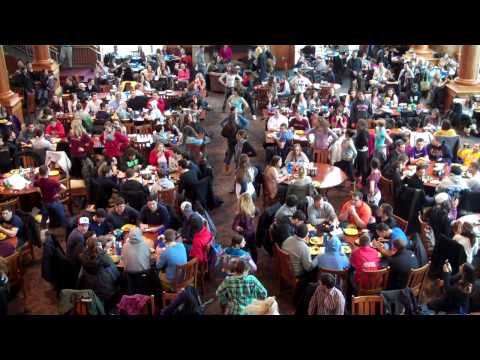 6 tags
4 tags
Student Bloggers for Spring 2013
We're almost done finding bloggers for the spring semester. Stay tuned for a new series of blogs from current Theatre & Dance students!
7 tags
Exciting news from the NYC contingent of Berg...
The Fishbowl Collective is a cross-section of theatre and dance practitioners, of performers, designers, writers, and directors, of established professionals and folks just starting out. They're meeting, talking, working, connecting. It's a real thing. Alumni and students: this is your alumni network getting it done. Click here to find out more
4 tags
Sign up to audition for the 2013 season of... →
7 tags
5 tags
New Visiting Lecturer for the spring semester.
Please join us in welcoming Biliana Stoytcheva-Horissian as Visiting Lecturer in Acting for the spring semester. Dr. Stoytcheva-Horissian (Dr. B) holds a Ph.D. from the University of Oregon and an M.F.A. from the National Academy for Theatre and Film Arts in Bulgaria. She was one of the founding members of Atelier 313, an experimental Bulgarian theatre company founded after the fall of the...
The Role of the Actor in Society Should Not Be... →
More year-end kudos:
From the Lehigh Valley Press newspapers: The cast of MSMT's Hairspray is the Best Musical Ensemble (Professional): "From Bill Mutimer's surprise turn as Edna Turnblad, to Angela DeAngelo's cute Tracy Turnblad, to JoAnn Wilchek Basist's hilarious Prudy Pingleton, to Lily Fryburg's transformation as Penny Pingleton, and Karen Dearborn's choreography, you...
Congratulations to the cast, crew, and artistic... →
5 tags
5 tags
'Nut/Cracked' at SteelStacks — by Kelsey
I kicked off the holiday season last Friday, Dec. 7, by performing in The Bang Group's Nut/Cracked at the ArtsQuest Center at SteelStacks in Bethlehem, Pa. As a senior dance major, this was a great opportunity to rehearse and perform with a professional dance company.  The co-director of The Bang Group, Jeffrey Kazin, came to Muhlenberg to direct rehearsals and set the company's choreography on...
5 tags
A Heck of a War -- by Vernon
Last night, Nov. 28, was the opening night for The Bourgeois Pig. And, after a somewhat stressful final dress rehearsal that left me feeling drained, worried, and stressed, somehow all the fun and energy – and even some new things – made it onto the stage last night. I'm pleased with the outcome of last night's show, and from what I'm hearing, so was the audience! Now, let me backtrack: I...
6 tags
Watch
Science writer John Bohannon makes a compelling argument for using dancers instead of Powerpoint. We tend to agree.
6 tags
Red Door Success -- By Emma
Greetings, everyone! The 2012 Red Door Play Festival* came and went this past weekend, and after a much-needed Thanksgiving break, everyone is back on campus and the end of the semester is underway. The last few weeks before the performances were spent making runs to prop storage, wardrobe diving in the costume shop, coordinating tech rehearsal and performance scheduling with Allison '15 (this...
4 tags
Brighde Mullins on her new play The Bourgeois Pig,...
When have you worked with the director, Beth Schachter, in the past?  Beth directed a fantastic production of my play Monkey in the Middle at Muhlenberg a few years ago. I first knew of Beth's work from BACA downtown, this groovy Brooklyn theatre, where she had done one of Suzan Lori Parks' plays. Then she had also worked with my friend and colleague the British Director Mark Wing Davey on a...
6 tags
A Week Filled with Dance -- by Natalie
Hello all! After a crazy, long, and stressful week, I'm back to tell you about my awesome experiences in my first Muhlenberg production, Moving Stories! This past week consisted of long hours of dress rehearsals, cue-to-cues, and lots of practice, which all came together in an overwhelming success. Before I get to that though, I'm going to start at the beginning. Beginning late last...
3 tags
4 tags
"Two Week 'Pig' Fest" – By Vernon
This is my first blog post, so I'll introduce my experience thus far as it relates to Theatre at Muhlenberg College. Here goes nothing: From what I can remember, the first week of classes consisted primarily of tremendously long lines to sign up for mainstage play auditions, immediately followed by three crazy nights of the auditions themselves. I sang, danced, and read sides. It was great...
3 tags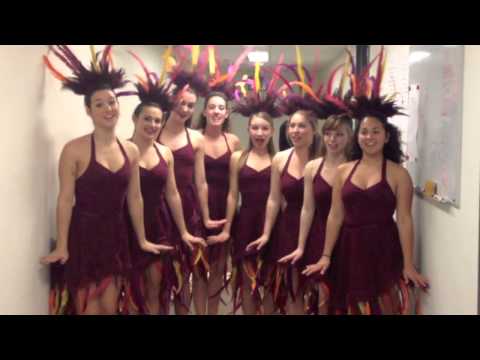 4 tags
The Show Goes On! -- By Mary
Hi again, everyone! Now, I'm pretty sure you all are dying to know how On the Town has been going. Well, I am absolutely thrilled to report that the first weekend of the show was fabulous with standing ovations every night! Opening night went extremely well, and the audience seemed to love the show. It was particularly special for me because my parents were in the audience! I only got to see them...
4 tags
Rehearsals and Costumes and Showings, Oh My! – by...
Hey there, friends! I'm excited to finally be posting! I can honestly say I've simply been trying to get a picture to add to this coming spiel, and I finally did! Hooray! Now, onto business… I can't believe it's almost Thanksgiving break already… where did this semester go?! BUT before you pack up your dorm rooms and slip on your Turkey Day aprons, be sure you pick up...
5 tags
An Exciting Road Ahead -- by Natalie
Hi everyone! I'm Natalie, a freshman dancer here at Muhlenberg. The last few months have been a whirlwind of exciting new experiences. Crazy new dance classes, opportunities with amazing choreographers, countless auditions and brilliant shows are only the beginning of what I have found Muhlenberg has to offer. If anyone has a love for exploring dance, I promise you that this is the place to...
4 tags
Post-Sandy Update
Happy Halloween! Hope no one had any major damage from Superstorm Sandy. We are back up and running today and all performances this week will continue as scheduled. If you still need tickets for On the Town, the Box Office will be open the usual 12 - 6 p.m. so give them a call at 484-664-3333. Trust us, On the Town is a show you won't want to miss!
4 tags
One More Day, One Day More! -- By Mary
Hi again, everyone! I'm taking a break from the crazy schedule I've had to update all of you on what's going on with On the Town. We began technical rehearsals 8 days ago and tonight is our final dress. YIKES! Where did all the time go? Since we've moved into the Empie Theatre, a lot has changed. The deck crew has joined me and the other three ASMs backstage. It's our collective responsibility to...